Pay-Per-Click (PPC) advertising provides a sustainable way to market your Chiropractic care services, generate leads, and acquire new patients.
The benefit of PPC Advertising for chiropractors is that you only pay for the service when someone clicks on your ad.
However, knowing how much to spend, how often to run your ads, which PPC platforms to use, and how to adjust your ad budget so that you can reach your goals can be challenging.
If you don't want to lose money with Google, Facebook, and/or any other PPC advertising channel, you need a solid PPC strategy that prioritizes your budget.
In the WordStream's Benchmark Report, the average CPC (cost per click) and CTR (click-through rate) in Google Ads across the healthcare industry is $3.13 and 3.82% on the search network respectively, while the average CTR across all industries is 5.06%.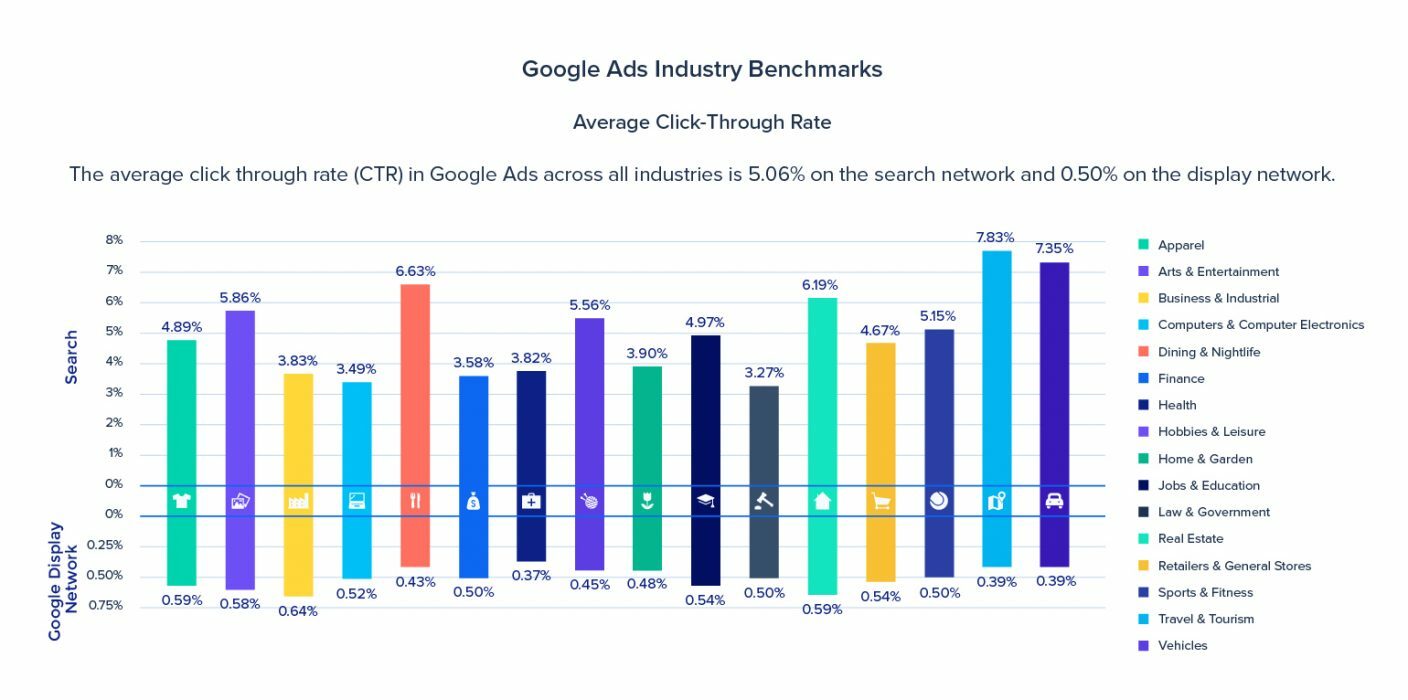 Essentially, you need to carefully track your industry PPC and CTR benchmark if you want to be able to make well-informed decisions based on data.
If you're going to spend $100 on Google Ads, for example, then you should, to a degree, predict how that budget translates into new patients for your Chiropractic practice.
If you prioritize your PPC budget, then you'll increase your chances of acquiring more targeted leads, increasing patient volume, and maximizing your ROI.
Center for Regenerative Medicine, a practice that serves patients and educates people on having a happy, pain-free lifestyle generated 1,337 qualified leads through its PPC ads, with a huge profit record at the end of the campaign.
PPC Budget for Chiropractors: What You
Should Expect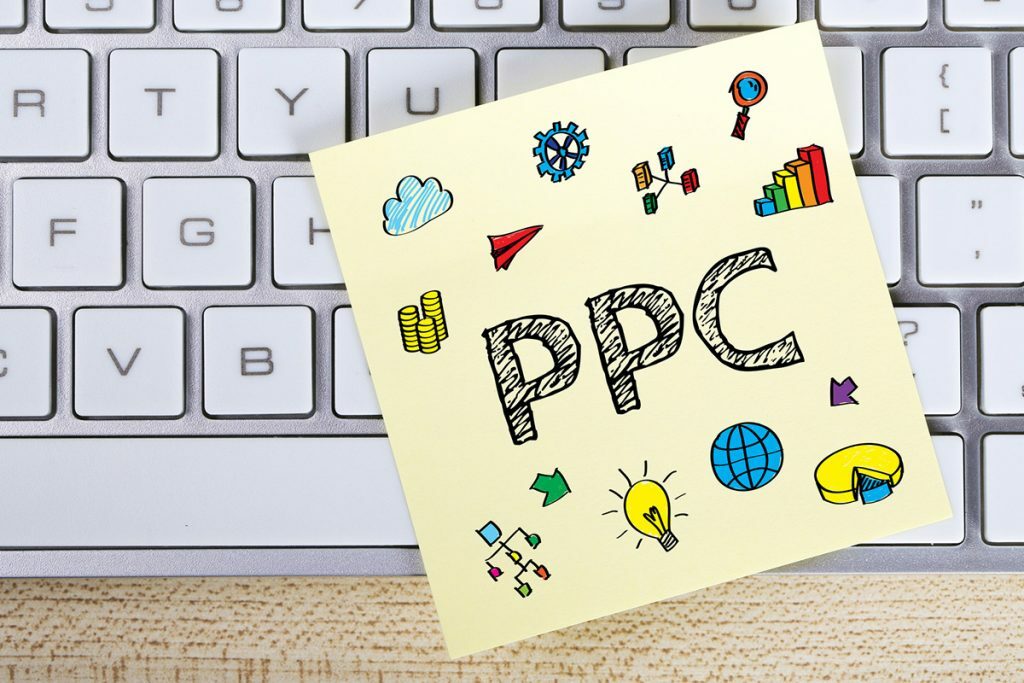 Start with a predefined PPC budget. You need to start from somewhere as it'd help you in researching and bidding for keywords to target in your PPC campaign.
While it's important to set benchmarks and goals, keep an eye on both the short and long term goals.
You need to set benchmarks, and plan for the short and long terms.
Your PPC budget is entirely up to you to decide. As there's no set rule that's acceptable to all Chiropractors and general healthcare professions.
Your goals will change and so will your advertising budgets, so be flexible.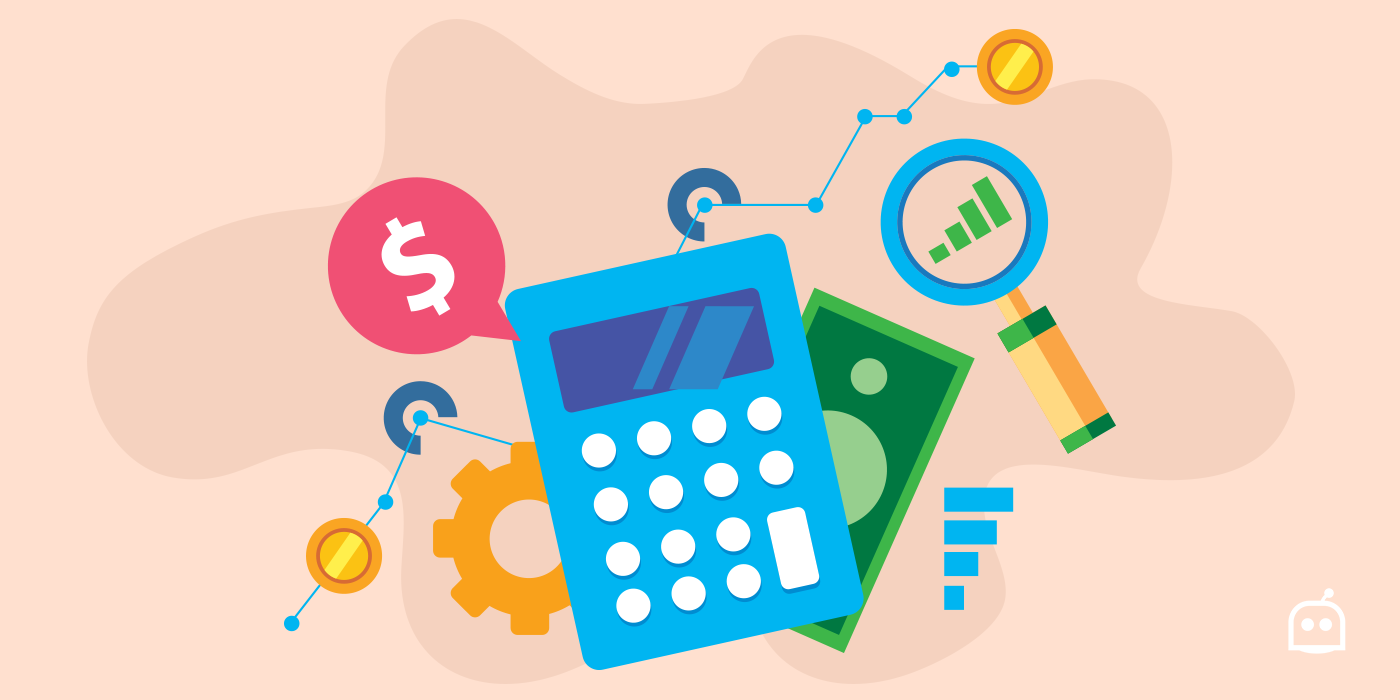 "You can't dive into Google Ads and blindly bid… But with some smart competitor research and regular check-ins on your PPC efforts, you can quickly begin understanding where to invest your PPC budget to gain the best ROI," says Sarah Mehlman, Sr. Marketing Intelligence Specialist.
For Chiropractors who are interested in leveraging the power of PPC advertising to get new patients, it's important to base your PPC budget on a few key factors:
The cost of your industry's keywords (e.g., Chiropractor in Chicago, Chiropractic near me, Chiropractic care near me)
Your website conversion rates
The average lifetime value (LTV) of your patients or clients
How to Plan Your PPC Campaign: 4 Types of Campaigns
to Run
There are different types of PPC campaigns you should be aware of.
Some will help with brand awareness, while others are geared towards generating leads and new patients for your practice.
For healthcare companies, particularly Chiropractic practices, here are the 4 different types of advertising campaigns you should consider:
Search: It allows you to run text ads that are served to search users only. Your ads will show on Google, Bing, or other search engines.
Display: Your PPC ads will be solely image-based ads that are published to publisher websites and social media platforms. It's easy to purchase these ads directly on the Google Display Network (GDN) or other ad networks such as Outbrain.
Social Media: Create PPC ads (text or image-based) that will be shown to social media users on their feed. Facebook, Instagram, and LinkedIn, are the three social media giants to advertise your Chiropractic care and get your services in front of your ideal patients.
Remarketing: Easily re-engage people who have previously visited your Chiropractic website, landing page, or interacted with your company online via form fills, online booking, blog visits, website views, etc.
That being said, let's talk about how to determine your PPC budget.
How To Determine Your PPC Budget: 7 Steps
(and Rules)
What should your PPC budget be? How do you calculate it? The truth is that it can be tricky — pretty similar to getting a vaccine.
As your reactions and experiences may differ from that of someone else's — you might feel a little pinch.
If you want to experiment and calculate your PPC budget, we'll guide you below.
Here are the 7 steps in mind when preparing a PPC ad spend budget for your Chiropractor clinic:
Step #1. Pick Keywords To Target in Your Ad
Campaign
This first step is crucial and will determine your success with Google Ads advertising. Because the keywords your ideal clients and patients are typing into the Google search bar reveal the 'intent.'
When people are searching for Chiropractors, here are some keywords they'll mostly search for:
Chiropractors near me

Best Chiropractors in LA

Back pain specialist near me

Chiropractic care services

Chiropractic care center

Chiropractic care during pregnancy

Spine specialist near me

Best chiropractic care near me
Pro Tip: Use the Google Keywords Planner to research a list of search terms to target in your campaign.
Regardless of the Chiropractic care you provide (such as back pain, neck pain, lifestyle modification, therapeutic exercise and stretching, and all manner of joint disorders), the free Google Keywords tool can help you find the exact keywords your ideal patients are searching for.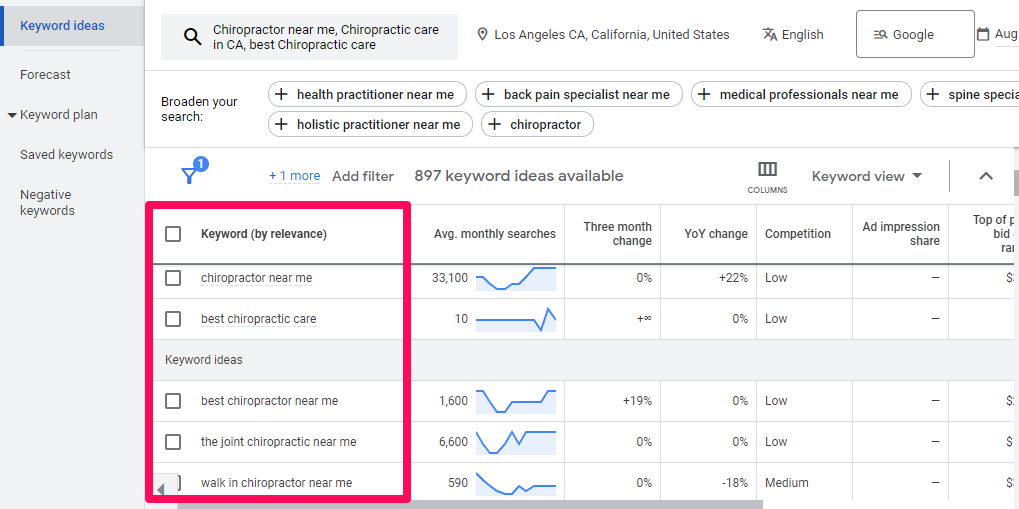 When you want to promote with PPC advertising and acquire new leads and patients, it's important to choose keywords or search terms that show immediate intent to purchase.
The keywords above are good examples. Simply replace "Chiropractic" with your specialty if you want to promote additional healthcare services.
Step #2. Track Search Volume
Trends
In calculating your PPC budget, it's important to know how many patients you want your PPC ads to reach.
For example, if you want to increase patient volume and bring in additional 50 new patients per week, then you should choose keywords that have potential to deliver these results.
Always look at the Avg. monthly searches of each keyword when making a decision of what to target.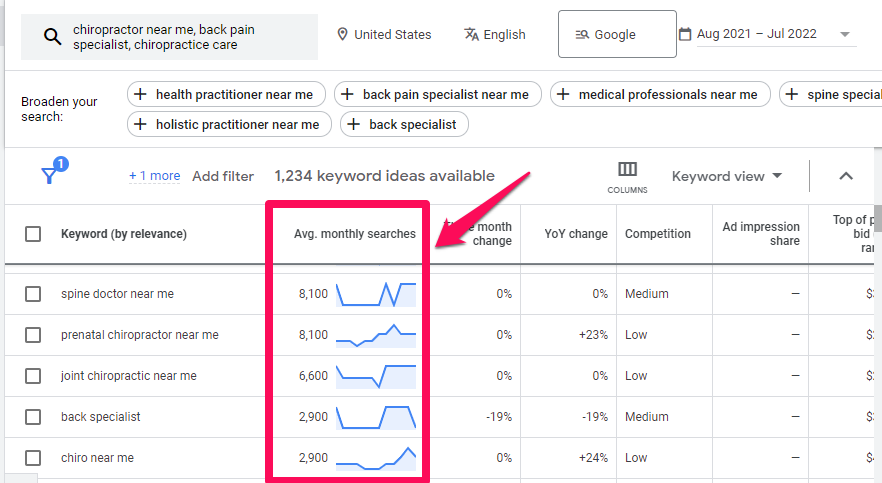 If you target keywords with low search volume, then Google may not 'even' show your ads at all. If it does show your ads, your impressions (how many times people see your ads) will be laughable!
Keywords with low search volume will likely have lower CPC (cost per click), while high search volume keywords will be more competitive and the CPC will be higher.
Ultimately, you want to find a balance when choosing keywords.
Step #3. Understand CPC (Cost Per Click)
Estimates
During your keywords research, it's equally important to consider the CPC estimates.
What are CPC estimates? These are metrics that measure how much money you'll be charged every time someone clicks one of your PPC ads.
Take a look at the Top of Page (low range) and Top of Page (high range):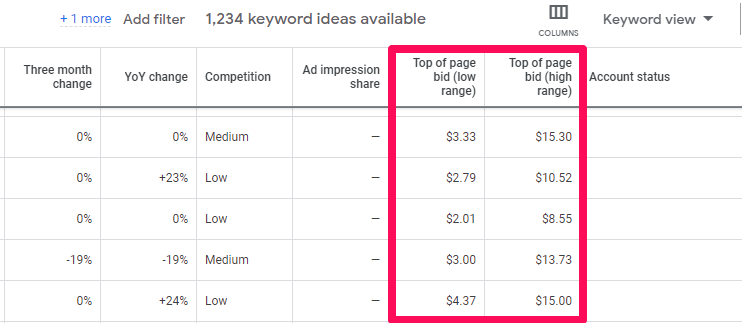 Never shy away from high search volume keywords because of the higher CPC. The truth is that if you can get more for your investment, then it'll be a win for you.
For example, if a keyword costs $10 (CPC) and you're confident that it can generate $100, it makes sense to gladly bid on it.
With enough data provided by the Google Keywords Planner, you can easily predict whether or not the clicks on your PPC ads will result in leads and sales. 
Keep in mind that once your ads run for a few weeks, you can use the CPC formula below to calculate it: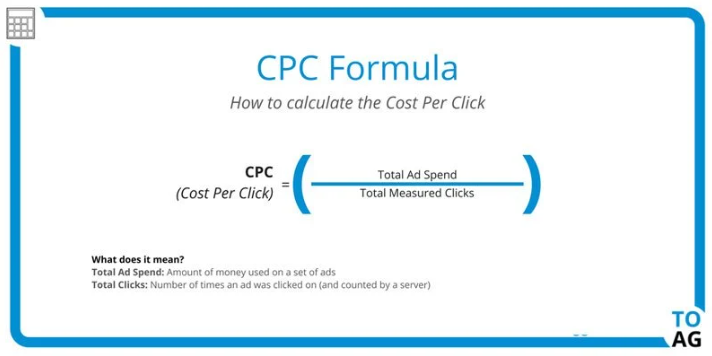 Step #4. Target Specific Locations in Your
PPC Ads
Location is an important factor in PPC advertising. But it also affects your ad spend, and ultimately your budget.
Most Chiropractic centers want to attract and serve patients in specific locations, especially in their locality — cities, towns, and states near them.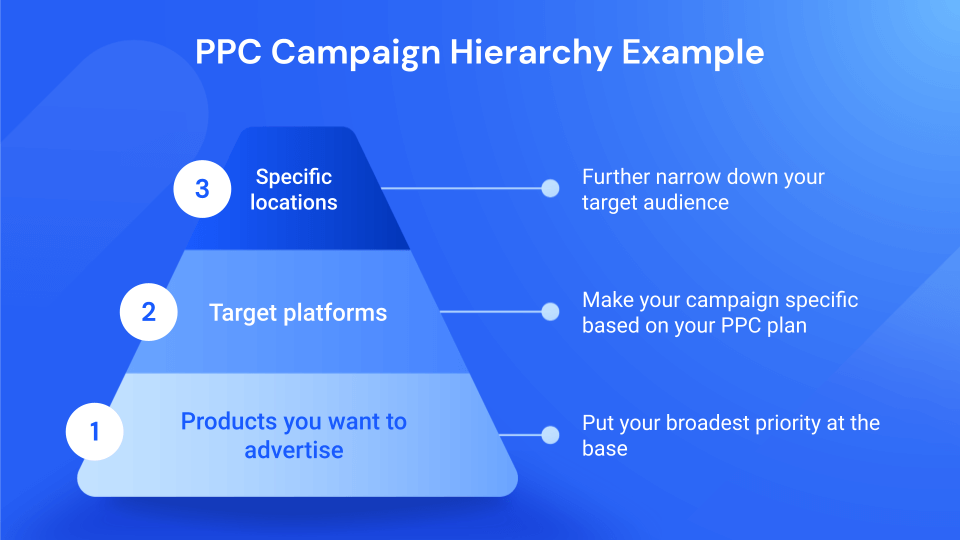 With Google Ads, in particular, you'll increase your conversions rates if you pay attention and ONLY target a small radius of your center when getting started.
You can always branch out or expand into other cities and states as your practice grows. But when you're new to any form of PPC advertising, start with one or two cities/states near you.
If your Chiropractic clinic is located in Idaho, for example, it's wiser to run pay-per-click ad campaigns to target residents in this state and its environs.
Step #5. Target Devices That Are Specific To Your
Audience
Here's what you have to know:
Your ideal patients are most likely searching for your Chiropractic services and center using their iPhones, Tablets, and other mobile devices.
As such, you have to be where your audience is — Target your PPC ads to target mobile devices specifically. This will increase your conversion rates.
As a rule of thumb, you should always create a Mobile-First ad. In other words, target mobile users first, then desktop users.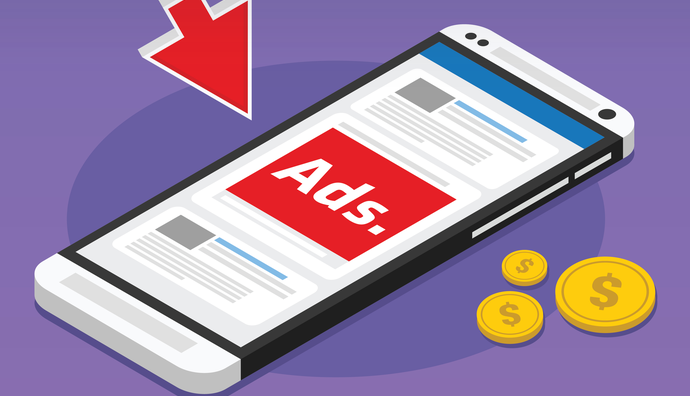 In the State of Healthcare Advertising report, 68.2% of U.S. health and pharma digital ad spending goes to mobile, while 31.9% was spent on desktop channels.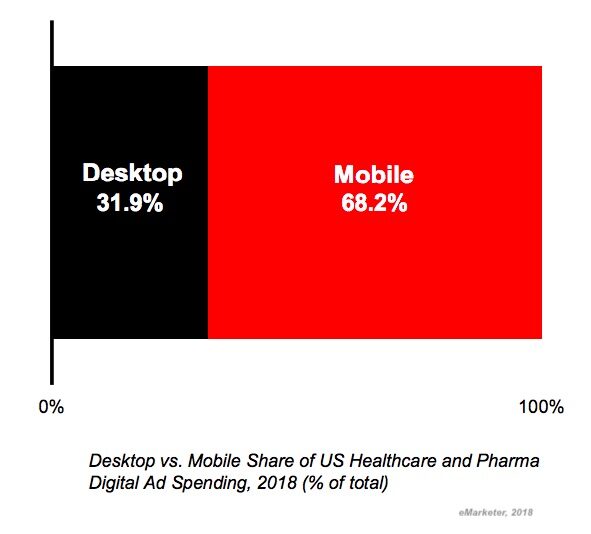 In reality, most prospects (i.e., most patients and clients) start their research for healthcare professionals via mobile and end up with their desktop company.
This means the journey is multichannel — and it's important to account for these different channels when bidding traffic based on sources.
How Profitable Will PPC Advertising Be For Your
Chiropractic Practice?
Several case studies, success stories, studies have shown the impact of PPC advertising for Chiropractic practices and general healthcare practices.
Through its Google Ads campaign, Heart & Hand Chiropractic added 20 monthly new patients and increased reviews over 8 months by 30%.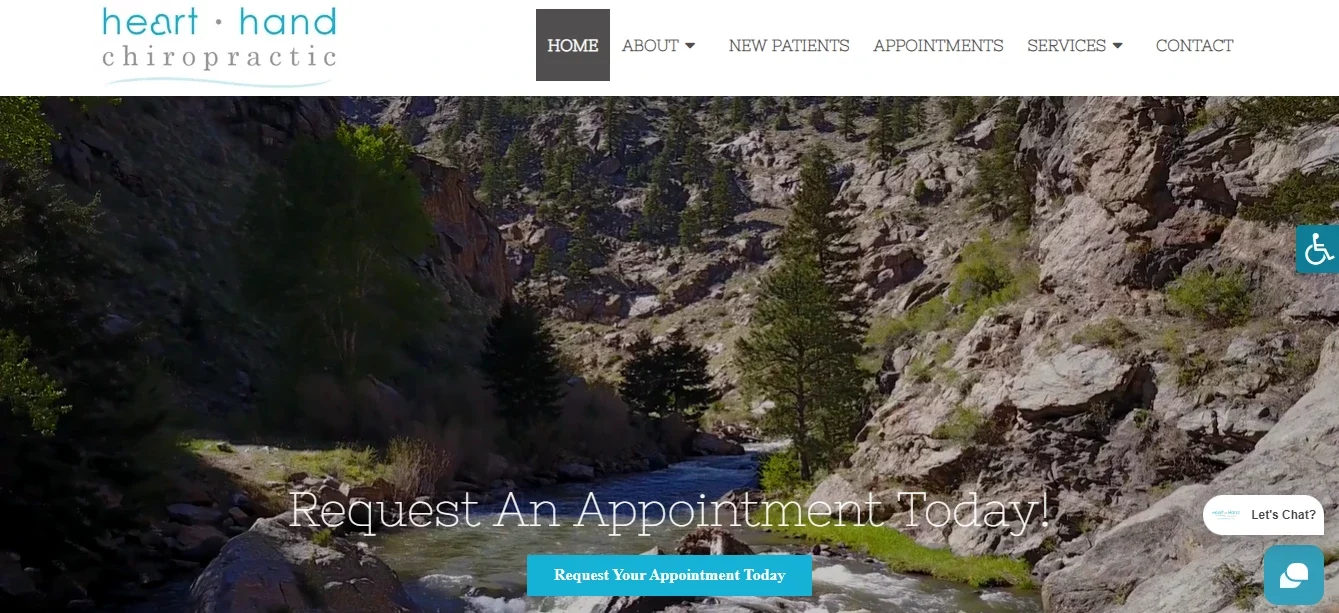 Once your first pay-per-click campaign is fully set up and running, you'll start to uncover patterns with keywords.
If you discover some reasonably priced keywords for your Chiropractic care, plus a sizable number of potential patients searching for those keywords each month, then you have a goldmine.
At this point, you might want to look at your customer lifetime value (CLV).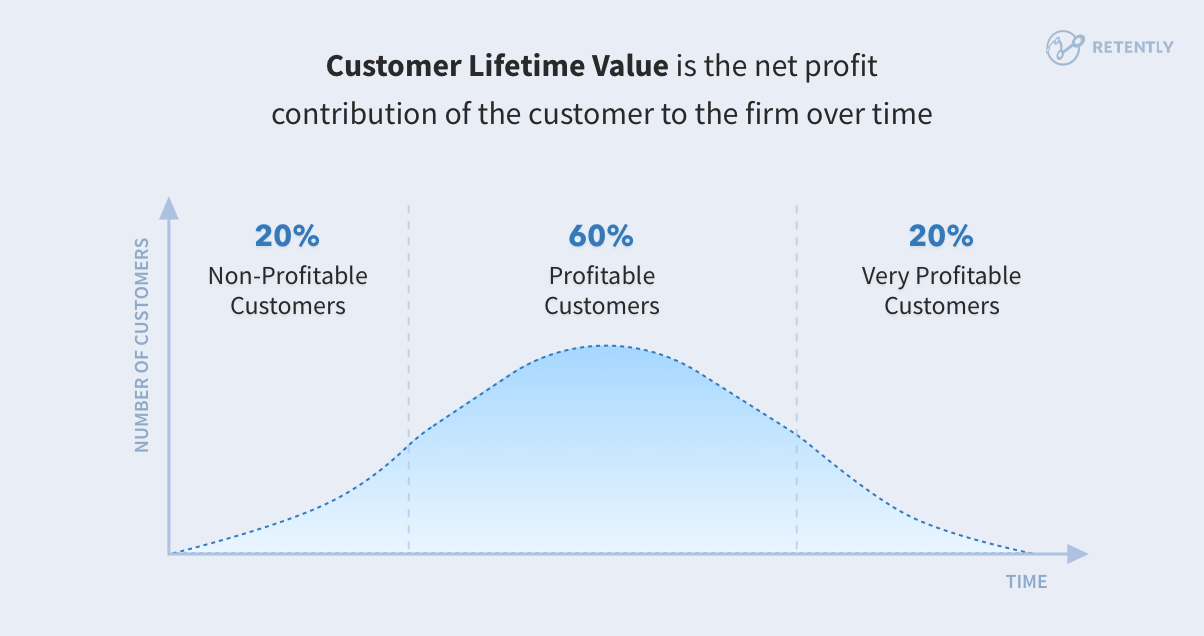 What 'value' do you expect to get when you drive the right people to your Chiropractic website or landing page, and convert 1 new patient -- whether it's $150, $1,500, 15,000, or $25,000.
No one can determine the value of your customer more than you do. So do your calculations with the data you get from Google Ads account.
For example, if the customer value on your Chiropractic care website is $200, clicks are in the range of $1 - $2, and conversion rate is pegged at 2%, this means you'll get 2 people to book an appointment as new patients for every 100 people you drive to your website.
By calculation, you'll make $100 for those 100 clicks, primarily if your margin is baked into the value of your service.
Based on this calculation, if you can increase your conversion rates by 7%, then you'll get 14 new patients, which means more profit for you.
In all, pay-per-click advertising sounds promising to other industries but a bit complex for healthcare practices — especially Chiropractors — where every patient is unique.
You don't have to isolate your PPC budget from your overall PPC strategy.
As your ads start to run, you can always tweak and adjust them to maximize your ROI.
This guide will help you make informed decisions about your PPC budget.
If you need a professional PPC team to help you set up your Chiropractic advertising, book a free Strategy session with Omnicore.
Photo Credit: Unsplash